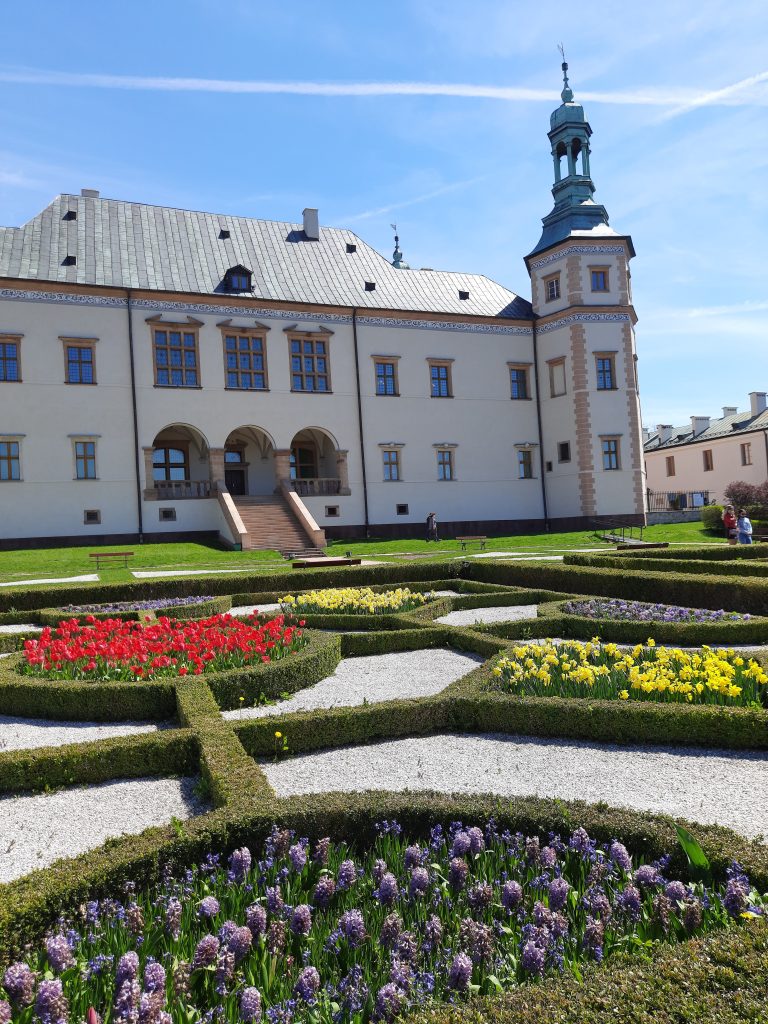 PREPARATION OF ELECTRONIC ARTICLE FILES: Write in clear, concise English. The author is responsible for all aspects of article preparation. Extensive changes to the article will not be undertaken by the Editor or during the production process. Each manuscript must be accompanied by a statement that it has not been published elsewhere and that it has not been simultaneously submitted for publication elsewhere.
ORIGINAL ARTICLES SUBMITTED for possible publication in JNTES should be submitted in a single PDF file that includes all text, figures, and tables in single-column. Please use 12-point type and Times New Roman typeface for all text and figure captions. Please ensure that high quality figures and tables are provided and that any text that is an actual part of the figure be no less than 9-point type. Please remember that although your original submitted manuscript is required to be in PDF format for reviewing purposes, your accepted article must be provided to the publisher us in  doc or docx.
REVIEW PROCESS: The Editor will seek reviews of submitted articles from appropriate experts and will do their best to have the articles reviewed as quickly as possible. It would be helpful if you recommend 3 potential Reviewers when submitting your original manuscript. Each article will be reviewed by at least two reviewers. Submission implies that the author is willing to consider making any necessary revisions requested by the Reviewer/Editor. Retain all original figures until the conclusion of the publication process.
REVISIONS: After your article has been reviewed, the Editor will inform you if any revisions must be made before your article can be accepted for publication. If revisions are required you must upload your revised files onto the submission site.
ACCEPTED ARTICLE: After your article has been accepted for publication, please provide your electronic files in the following format: 12-point type, on  A4-sized pages,  with  margins 2,5 sm all around. Times New Roman is the preferred typeface for text. Acceptable formats for text files are Microsoft Word (using .doc or .docx extension) or LaTeX. All pages should be numbered consecutively, centered at the bottom of each page. Your article should begin with the title information and end with pages containing references, tables, and figure legends. Figures must be submitted in either a separate file containing all figures or individual figure files. All figures must be labeled (example: 1, 2, 3, etc.) clearly for proper placement within the text. Figures can be submitted in the following formats: tiff, jpeg, eps or similar program files.
Declaration of interest
All authors must disclose any financial and personal relationships with other people or organizations that could inappropriately influence (bias) their work. Examples of potential competing interests include employment, consultancies, stock ownership, honoraria, paid expert testimony, patent applications/registrations, and grants or other funding. Authors must disclose any interests in two places:
A summary declaration of interest statement in the title page file (if double-blind) or the manuscript file (if single-blind). If there are no interests to declare then please state this: 'Declarations of interest: none'. This summary statement will be ultimately published if the article is accepted.
Detailed disclosures as part of a separate Declaration of Interest form, which forms part of the journal's official records. It is important for potential interests to be declared in both places and that the information matches.
Submission declaration and verification
Submission of an article implies that the work described has not been published previously, that it is not under consideration for publication elsewhere, that its publication is approved by all authors and tacitly or explicitly by the responsible authorities where the work was carried out, and that, if accepted, it will not be published elsewhere in the same form, in English or in any other language, including lectronically without the written consent of the copyrightholder.
To verify originality, your article may be checked by the originality detection service Crossref Similarity Check.
Essential title page information
 Title. Concise and informative. Titles are often used in information-retrieval systems. Avoid abbreviations and formulae where possible.
Author names and affiliations. Please clearly indicate the given name(s) and family name(s) of each author and check that all names are accurately spelled. You can add your name between parentheses in your own script behind the English transliteration. Present the authors' affiliation addresses (where the actual work was done) below the names. Indicate all affiliations with a lowercase superscript letter immediately after the author's name and in front of the appropriate address.
Provide the full postal address of each affiliation, including the country name and, if available, the e-mail address of each author.
Corresponding author. Clearly indicate who will handle correspondence at all stages of refereeing and publication, also post-publication. This responsibility includes answering any future queries about Methodology and Materials.
Ensure that the e-mail address is given and that contact details are kept up to date by the corresponding author.
Present/permanent address. If an author has moved since the work described in the article was done, or was visiting at the time, a 'Present address' (or 'Permanent address') may be indicated as a footnote to that author's name. The address at which the author actually did the work must be retained as the main, affiliation address. Superscript Arabic numerals are used for such footnotes.
Abstract
A concise and factual abstract is required. The abstract should state briefly the purpose of the research, the principal results and major conclusions. An abstract is often presented separately from the article, so it must be able to stand alone. For this reason, References should be avoided, but if essential, then cite the author(s) and year(s). Also, non-standard or uncommon abbreviations should be avoided, but if essential they must be defined at their first mention in the abstract itself.
Graphical abstract
Although a graphical abstract is optional, its use is encouraged as it draws more attention to the online article. The graphical abstract should summarize the contents of the article in a concise, pictorial form designed to capture the attention of a wide readership. Graphical abstracts should be submitted as a separate file in the online submission system. Image size: Please provide an image with a minimum of 531 × 1328 pixels (h × w) or proportionally more. The image should be readable at a size of 5 × 13 cm using a regular screen resolution of 96 dpi. Preferred file types: TIFF, EPS, PDF or MS Office files.
Keywords
Immediately after the abstract, provide a maximum of 6 keywords, using American spelling and avoiding general and plural terms and multiple concepts (avoid, for example, 'and', 'of'). Be sparing with abbreviations: only abbreviations firmly established in the field may be eligible. These keywords will be used for indexing purposes.
Abbreviations
Define abbreviations that are not standard in this field in a footnote to be placed on the first page of the article. Such abbreviations that are unavoidable in the abstract must be defined at their first mention there, as well as in the footnote. Ensure consistency of abbreviations throughout the article.
Acknowledgements
Collate acknowledgements in a separate section at the end of the article before the references and do not, therefore, include them on the title page, as a footnote to the title or otherwise. List here those individuals who provided help during the research (e.g., providing language help, writing assistance or proof reading the article, etc.).
Formatting of funding sources
List funding sources in this standard way to facilitate compliance to funder's requirements:
Funding: This work was supported by the National Institutes of Health [grant numbers xxxx, yyyy];
the Bill & Melinda Gates Foundation, Seattle, WA [grant number zzzz];
and the United States Institutes of Peace [grant number aaaa].
It is not necessary to include detailed descriptions on the program or type of grants and awards. When funding is from a block grant or other resources available to a university, college, or other research institution, submit the name of the institute or organization that provided the funding.
If no funding has been provided for the research, please include the following sentence:
This research did not receive any specific grant from funding agencies in the public, commercial, or not-for-profit sectors.
Nomenclature and units
Follow internationally accepted rules and conventions: use the international system of units (SI).
If other quantities are mentioned, give their equivalent in SI.
Tables
Please submit tables as editable text and not as images. Tables can be placed either next to the relevant text in the article, or on separate page(s) at the end. Number tables consecutively in accordance with their appearance in the text and place any table notes below the table body. Be sparing in the use of tables and ensure that the data presented in them do not duplicate results described elsewhere in the article. Please avoid using vertical rules and shading in table cells.
References
Citation in text
Please ensure that every reference cited in the text is also present in the reference list (and vice versa). Any references cited in the abstract must be given in full. Unpublished results and personal communications are not recommended in the reference list, but may be mentioned in the text. If these references are included in the reference list they should follow the standard reference style of the journal and should include a substitution of the publication date with either 'Unpublished results' or 'Personal communication'. Citation of a reference as 'in press' implies that the item has been accepted for publication.
Reference links
A DOI is guaranteed never to change, so you can use it as a permanent link to any electronic article.
An example of a citation using DOI for an article not yet in an issue is: Van Decar J.C., Russo R.M., James D.E., Ambeh W.B., Franke M. (2003). Aseismic continuation of the Lesser Antilles slab beneath northeastern Venezuela. Journal of Geophysical Research, https://doi.org/10.1029/2001JB000884.
Please note the format of such citations should be in the same style as all other references in the paper.
Web references
As a minimum, the full URL should be given and the date when the reference was last accessed. Any further information, if known (DOI, author names, dates, reference to a source publication, etc.), should also be given. Web references can be listed separately (e.g., after the reference list) under a different heading if desired, or can be included in the reference list.
Data references
This journal encourages you to cite underlying or relevant datasets in your manuscript by citing them in your text and including a data reference in your Reference List. Data references should include the following elements: author name(s), dataset title, data repository, version (where available), year, and global persistent identifier. Add [dataset] immediately before the reference so we can properly identify it as a data reference. The [dataset] identifier will not appear in your published article.
AUTHOR INFORMATION PACK 2 Aug 2019 www.elsevier.com/locate/jngse 12
References in a special issue
Please ensure that the words 'this issue' are added to any references in the list (and any citations in the text) to other articles in the same Special Issue.
Reference formatting
Reference style
Text: All citations in the text should refer to:
Single author: the author's name (without initials, unless there is ambiguity) and the year of publication;
Two authors: both authors' names and the year of publication;
Three or more authors: first author's name followed by 'et al.' and the year of publication.
Citations may be made directly (or parenthetically). Groups of references can be listed either first alphabetically, then chronologically, or vice versa.
Examples: 'as demonstrated (Allan, 2000a, 2000b, 1999; Allan and Jones, 1999)…. Or, as demonstrated (Jones, 1999; Allan, 2000)… Kramer et al. (2010) have recently shown …'
List: References should be arranged first alphabetically and then further sorted chronologically if necessary. More than one reference from the same author(s) in the same year must be identified by the letters 'a', 'b', 'c', etc., placed after the year of publication.
Examples:
Reference to a journal publication:
Van der Geer, J., Hanraads, J.A.J., Lupton, R.A., 2010. The art of writing a scientific article. J. Sci. Commun. 163, 51–59. https://doi.org/10.1016/j.Sc.2010.00372.
Reference to a journal publication with an article number:
Van der Geer, J., Hanraads, J.A.J., Lupton, R.A., 2018. The art of writing a scientific article. Heliyon. 19, e00205. https://doi.org/10.1016/j.heliyon.2018.e00205.
Reference to a book:
Strunk Jr., W., White, E.B., 2000. The Elements of Style, fourth ed. Longman, New York.
Reference to a chapter in an edited book:
Mettam, G.R., Adams, L.B., 2009. How to prepare an electronic version of your article, in: Jones, B.S., Smith , R.Z. (Eds.), Introduction to the Electronic Age. E-Publishing Inc., New York, pp. 281–304.
Reference to a website:
Cancer Research UK, 1975. Cancer statistics reports for the UK. http://www.cancerresearchuk.org/aboutcancer/statistics/cancerstatsreport/ (accessed 13 March 2003).
Reference to a dataset:
[dataset] Oguro, M., Imahiro, S., Saito, S., Nakashizuka, T., 2015. Mortality data for Japanese oak
wilt disease and surrounding forest compositions. Mendeley Data, v1. https://doi.org/10.17632/xwj98nb39r.1.
AUTHOR INFORMATION PACK 2 Aug 2019 www.elsevier.com/locate/jngse 13
AFTER ACCEPTANCE
Online proof correction
Corresponding authors will receive an e-mail with a link to our online proofing system, allowing annotation and correction of proofs online. The environment is similar to MS Word: in addition to editing text, you can also comment on figures/tables and answer questions from the Copy Editor.
Web-based proofing provides a faster and less error-prone process by allowing you to directly type your corrections, eliminating the potential introduction of errors.
If preferred, you can still choose to annotate and upload your edits on the PDF version. All instructions for proofing will be given in the e-mail we send to authors, including alternative methods to the online version and PDF.
We will do everything possible to get your article published quickly and accurately. Please use this proof only for checking the typesetting, editing, completeness and correctness of the text, tables and figures. Significant changes to the article as accepted for publication will only be considered at this stage with permission from the Editor. It is important to ensure that all corrections are sent back to us in one communication. Please check carefully before replying, as inclusion of any subsequent corrections cannot be guaranteed. Proofreading is solely your responsibility.